Opleidingen met de studierichting Exact en Informatica
Exacte wetenschappen is een boeiend vakgebied! Het volgen van een opleiding voor één van de exacte wetenschappen kan voor jou een grote uitdaging betekenen. De opleidingen in dit vakgebied lopen uiteen en zijn op theorieën en natuurwetten gebaseerd. Ben jij geïnteresseerd in dit vakgebied? Lees dan zeker verder.
Meer over de exacte wetenschappen
De studies binnen de exacte wetenschappen zijn erg gevarieerd. De opleidingen zullen echter over het algemeen wel een aantal dingen gemeen hebben met elkaar. Ze worden gekenmerkt door een aantal wiskundige modelleringen en experimentele toetsingen. Maar ook formele logica is een kenmerk van dit vakgebied. Wanneer je een opleiding wilt volgen in dit vakgebied kan je uit zeven verschillende vakken kiezen.
Aardwetenschap
Aardwetenschap is een heel interessant vakgebied. Vind jij de bouw van bijvoorbeeld tunnels fascinerend? Dan kan dit wel eens jouw vakgebied zijn! De opleiding is op vele plaatsen in Nederland te volgen. Denk bijvoorbeeld aan Universiteit Utrecht of de Technische Universiteit in Delft. En na deze opleiding kan jij aan de slag als geoloog, milieukundige of geograaf.
Biologie
Heb jij interesse in klimaatverandering, gentherapie en dierengedrag? Dan is biologie het beste dat bij jou past. Studeren aan de Avans Hogeschool, Hogeschool Leiden of ergens anders in Nederland. Er zijn genoeg keuzemogelijkheden. En na de opleiding kan je werken als laborant, forensisch rechercheur of onderzoeker.
Natuurwetenschap
Geïnteresseerd in hoe de aarde werkt en hoe we het milieu kunnen verbeteren? Dan is de opleiding natuurwetenschap wat jij zoekt.. Kies je voor Universiteit Leiden of ergens anders in Nederland? De keuze is aan jou. De opleiding is daarnaast ook in verschillend aantal maanden te doorlopen. Na jou opleiding kan je gaan werken als consultant kwaliteitszorg, hygiënist of diagnostisch medewerker.
Scheikunde
Als je alles tot op de molecuul wilt leren is de opleiding scheikunde wat jij zoekt. Hierbij kun je uit verschillende universiteiten kiezen uit bijvoorbeeld Amsterdam of Utrecht. Na het volgen van de opleiding scheikunde kan je aan het werk als ingenieur, leraar scheikunde of technisch commercieel medewerker.
Sterrenkunde
Het bestuderen van sterren is waar deze studie over gaat. Je kunt hem onder andere volgen aan de Rijksuniversiteit Groningen en de Universiteit van Amsterdam. Na de opleiding kan je gaan werken als onderzoeker of sterrenkundige.
Opleidingen in de wetenschap
Deze opleiding van de exacte wetenschappen is uiterst interessant, hij is namelijk opgesplits in 2 verschillende opleidingen. De zuivere variant van de opleiding legt een focus op het verkrijgen van inzicht en kennis, terwijl de toegepaste variant zich concreet op de probleemoplossing richt.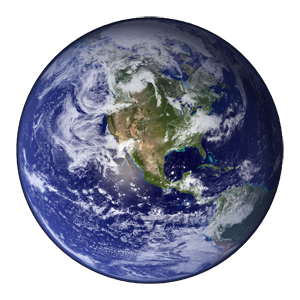 Wiskunde
Het uitrekenen van de moeilijkste sommen en pythagoras. Dat is was je in deze opleiding zal gaan doen. Je kunt uit verschillende opleidingen kiezen zoals het basiskennis calculatie. Na het behalen van een diploma kan je een baan gaan zoeken als medewerker forecasting, programmeur of statistisch analist.
Kiezen wat bij jou past
De keuze aan opleidingen in de exacte wetenschappen is zoals je hebt gezien erg breed. Er is dus genoeg keuze! Door het duidelijke overzicht dat je hiermee hebt gekregen heb je waarschijnlijk al een aardig idee welke opleiding in de exacte wetenschappen bij jou past.
Bron: Great Content
Hulp nodig bij je studiekeuze?
Kies een opleiding
die je interesseert.

Stuur eenvoudig online
je informatieaanvraag.

Ontvang gratis info van
de onderwijsinstelling.
Wil je in het buitenland studeren?
Op educations.com kun je meer dan 90.000 programma's van internationale topuniversiteiten en over de hele wereld vinden en vergelijken.